General Radiography (X-ray) Procedures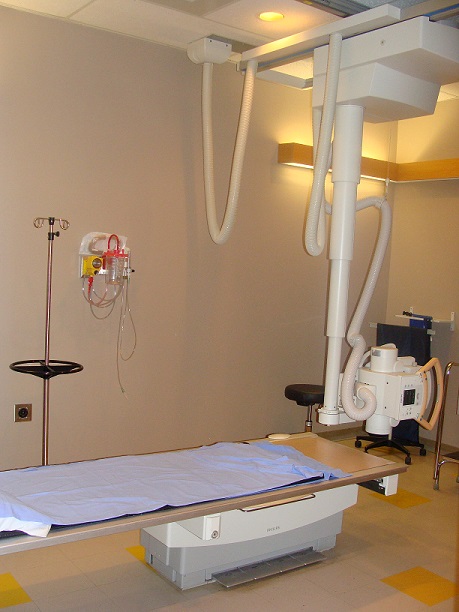 General imaging is a multi-faceted modality that uses small amounts of ionizing radiation to produce images of both bones and internal organs to help better diagnose and treat a patient's condition.
The risk of radiation is known to be extremely low in modern X-ray facilities using state-of-the-art techniques and equipment. However, if you are pregnant or think you might be pregnant, you should speak to your health care professional to assess the benefits, risks and your specific needs before having an X-ray.
A radiologist reads the images via PACS (picture archiving and communication system) which provides economical storage of and convenient access to images from multiple modalities.
To book an appointment, your doctor will fax a requisition to the Booking Department who will notify you of the date and time of your appointment. We do accept walk-ins but you must have a requisition signed by your physician in hand.
Important: If you think you may be pregnant, please inform the technologist before your examination starts.