Overview of the Board of Directors
Campbellford Memorial Hospital is a community resource. Our voluntary Board of Directors governs the Hospital on behalf of the community.
Bringing a wide range of skills and experience to their leadership role, our Board is responsible for the overall governance of the Hospital's affairs. This accountability includes adopting the Hospital's mission, vision and values as well as the development and fulfillment of its strategic plan. Our Board is also responsible for making sure the Hospital meets the health care needs of the community, effectively using the resources that are available to provide services.
Our Board of Directors welcomes input from our community. If you wish to bring matters to the attention of the Board, please submit your request in writing to:
The Office of the Board of Directors
Campbellford Memorial Hospital
146 Oliver Road
Campbellford, Ontario KOL lLO
Phone: 705-653-1140 ext. 2006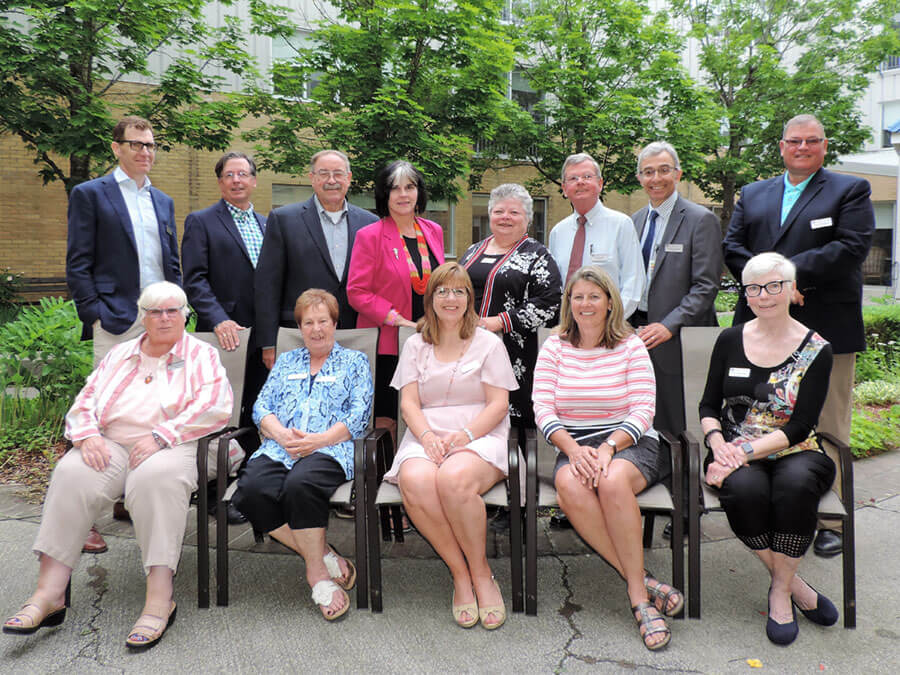 2020-21 Board of Directors List


Paul Nichols – Chair
Valerie Przybilla - Past Chair

Kevin Huestis– Treasurer / Vice Chair 1
Nancy French - Vice Chair 2

Varouj Eskedjian– Secretary & President/CEO
Dr. Bruce Bain Interim Chief of Staff

Karen MacGinnis

Liz Mathewson

Nancy French

Craig Hitchman
Cathy Vosper
Michael Bunn
Heather Zak
Joe Csafordi
Trish Wood

Bruce Thompson – CMH Foundation Board

Robbie Beatty – Auxiliary to CMH

Dr. Kelly Parks– President of Medical Staff

Diana Rutherford - Honourary Member
Community Members;
Patricia McAllister
Sandra Chapman
Jeff Campbell
Board Meeting Dates
Meetings of the CMH Board of Directors are generally held the last Thursday of the month, except in July and August. Members of the public and media are always welcome after 5:00 p.m. Board meetings are held in the Board Room on the Main Floor.
September 24, 2020
October 29, 2020
November 26, 2020
December - No Meeting
January 28, 2021
February 25, 2021
March 25, 2021
April 29, 2021
May 27, 2021
June 17, 2021
AGM June 24, 2021