The following is a list of shops and services at CMH
Gift Shop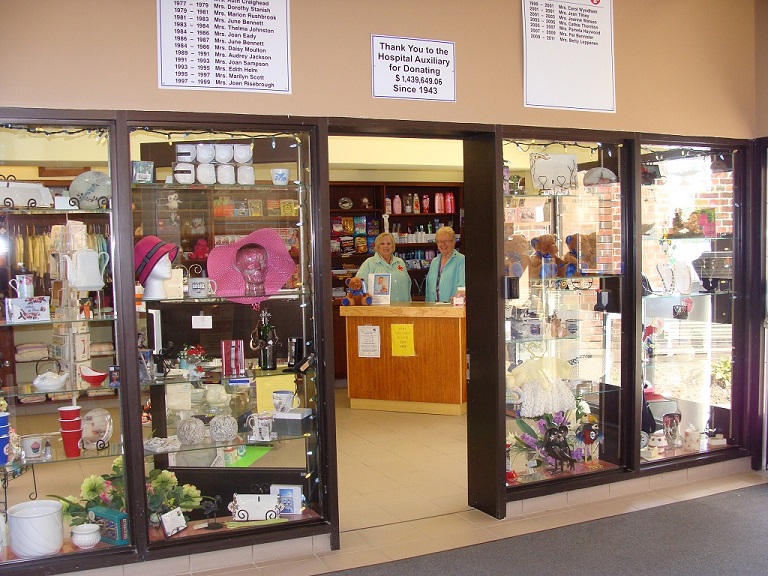 The Auxiliary operates a gift shop at the Main Entrance to the Hospital stocked with a wide variety of gift items, hand-made baby outfits, baby quilts, cards, magazines, candies, silk flower arrangements, and toiletries at very attractive prices.
Phone: 705-653-1140 ext. 2136
Gift Shop Hours
Monday-Friday:
10:00 a.m. to 4:00 p.m. and 6:00 p.m. to 8:00 p.m.
(no evening hours during January and February)
Saturday and Sunday: 1:00 p.m. to 4:00 p.m.
Cafeteria
The cafeteria is open to visitors and families from 9:00 a.m. to 6:00 p.m. seven days a week. A self-service selection of cold items (sandwiches, salads, etc.) is available at all times. A hot entree service for lunch is available Monday through Friday only, from 11:30 a.m. to 1:30 p.m. Vending machines are located on the Main Floor, across from Registration near the cafeteria, and beverage vending machines are located in the cafeteria.
OTN - Ontario Telehealth Network Consultation Room
OTN video conferencing capability is available to facilitate increased access to healthcare for patients, education and administrative needs. This service can reduce transportation cost and wait times for patients to receive clinical services.
Hairdressing & Barbering
Inquire at the nursing station.
Chapel
Clergy visit the Hospital regularly and will be pleased to call on you. A weekly church service is held. Our chapel is located on the Second Floor. We recognize that many patients might consider their clergy member a part of their health care team. When you are admitted to hospital, we will ask you about your religious preference and respect your directions regarding clergy visits.
Quiet Rooms
Quiet rooms are available on each floor. These can be used by patients, family, clergy and members of the health care team.