Campbellford Memorial Hospital's employees are recognized, appreciated and valued for the work and skills that they bring to our organization. We have several events to honour and acknowledge the contribution that employees and volunteers make to our hospital community.
Years of Service Awards
Held annually, the years of service award honours employees reaching milestone years of service. They are presented with a gift, a certificate and a commemorative pin for 5,10,15,20,25,30,35 and 40 years of service. Pins are awarded to the honourees by the Chief Executive Officer, members of the Management Team and the Hospital Board of Directors.
Values Awards
Awarded annually, these peer nominated awards are granted to staff who have exceptionally demonstrated the values of Campbellford Memorial Hospital. An award is given for each of the core values outlined below:
Compassion – Marie Reid Bursary "Sunshine Award" - $500 Prize
Learning & Innovation Award
Excellence in Quality & Leadership Award
Group Achievement – Dr. Thomas Hackett Award = $500 prize
Respectful Workplace Award
Awards are given by the Chief Executive Officer, members of the Management Team and the Hospital Board of Directors.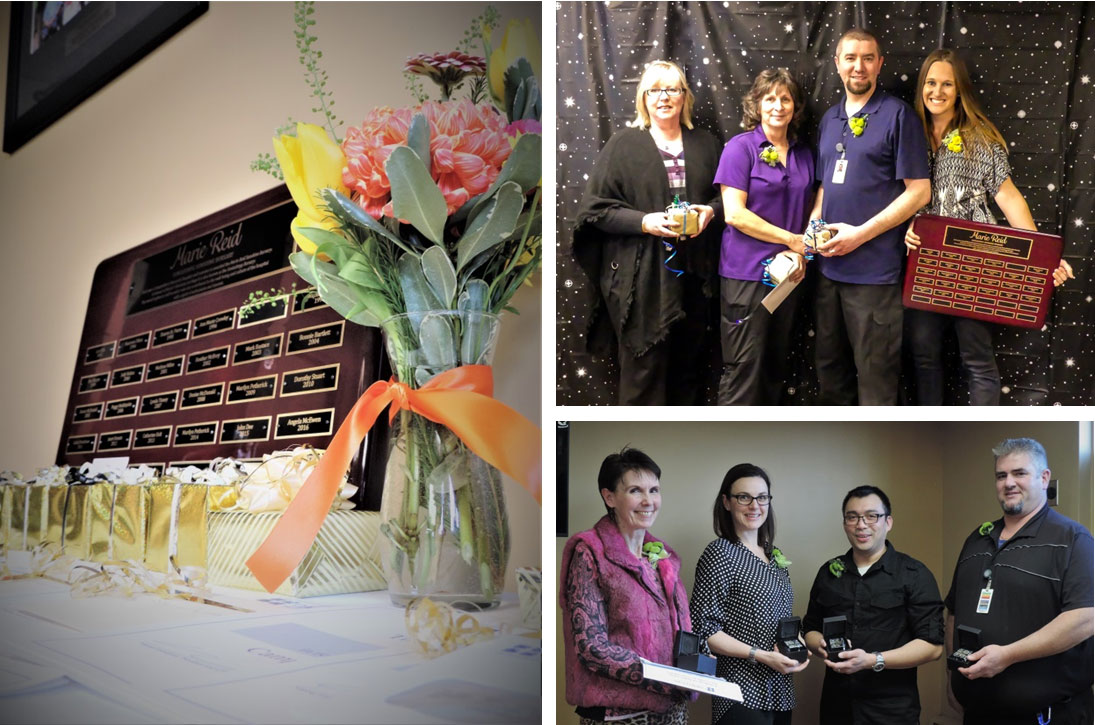 Mission Week
Mission Week is organized annually in February to acknowledge the hard work and dedication of CMH Staff, Physicians and Volunteers. An array of activities are planned each year to celebrate another year of the hard work done here at CMH.
Staff Breakfasts, BBQ's and Special Events
Hot Chocolate bars, Candy bars, Make your own Sundae's and everything in between – if you have a sweet tooth you will love the one-off staff appreciation activities at Campbellford Memorial Hospital! We also host Staff Breakfasts and BBQ's throughout the year!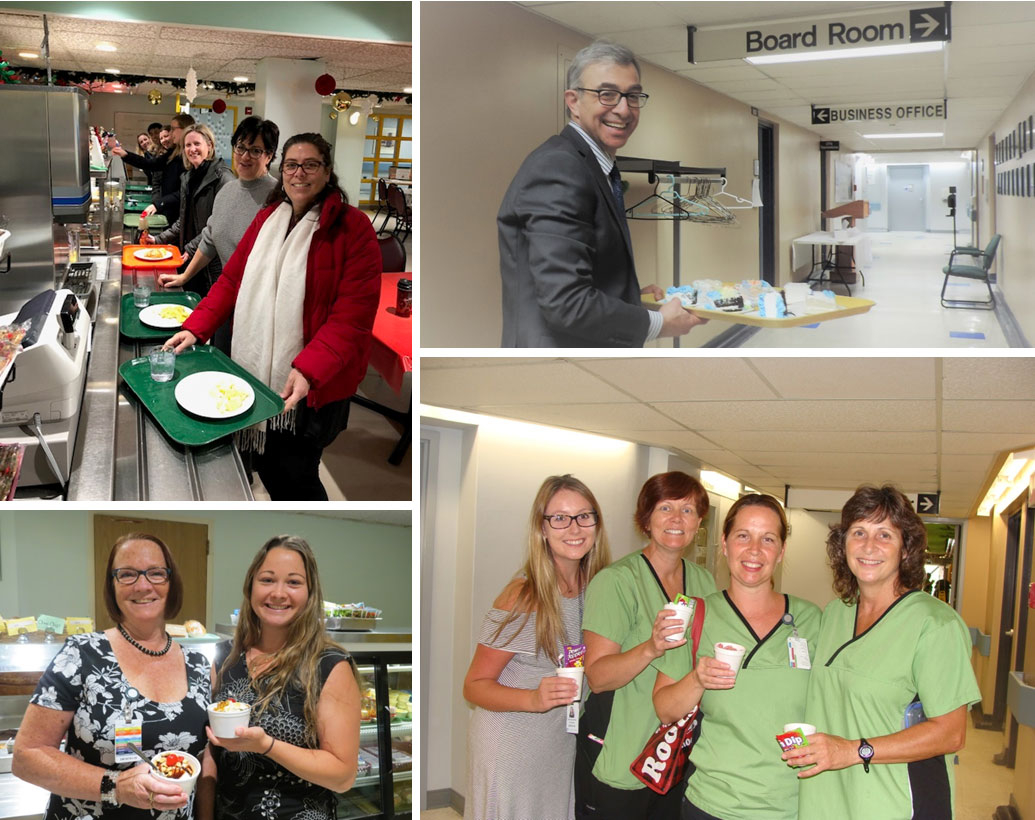 Discipline Specific Celebratory Weeks
Recognizing the importance of our multidisciplinary team at CMH we take every opportunity to recognize our disciplines and allow them to educate others about the work that they do!
Champions of Care Program
Our Campbellford Memorial Hospital Foundation Champions of Care Program is a way for patients to say thank you to the people who were there for them when they needed it most (our staff!). When a patient, family member, loved one or friend has received outstanding care from an individual or department at CMH they may choose to recognize these Champions of Care with a donation to the Hospital Foundation in the staff member / departments honour. The staff member receives an acknowledgement letter information them of the gift and a certificate.