Welcome to our team of dedicated, creative and caring Volunteers.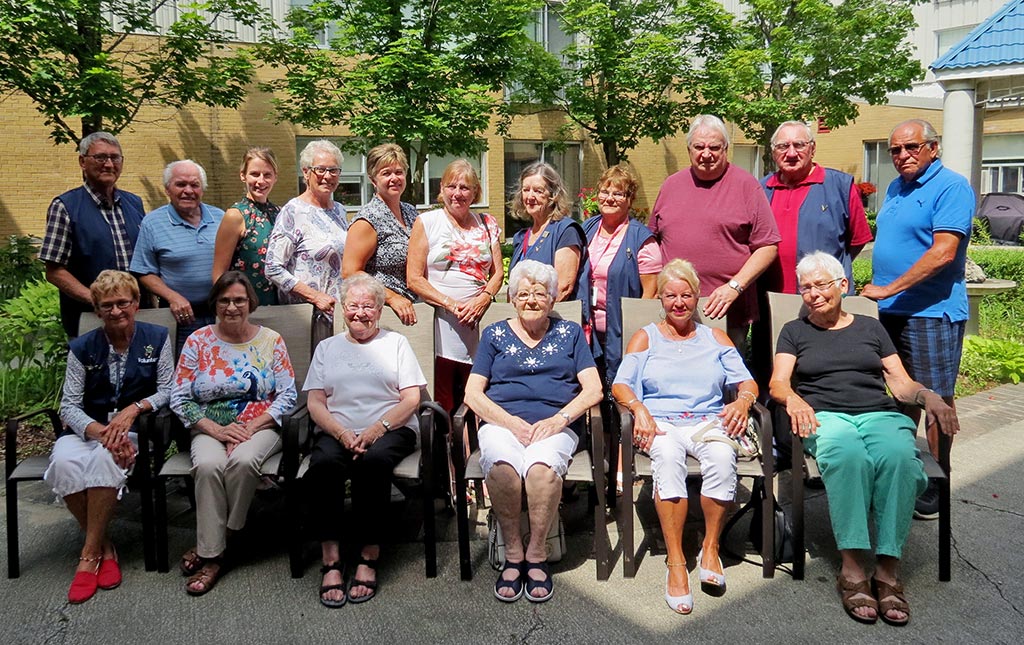 The goals of our Volunteer Services are in accordance with the overall mandate and goals of the Hospital. These are:
To give service to the Hospital whereby the quality of life of patients is enhanced;
To create a warm and caring environment of patients, their families and visitors; and
To foster good community relations and assist the Hospital in interpreting its mandate and services to the community.
The following activities are opportunities and services provided by our volunteers.
Information desk - main lobby
Escort patients to different departments
Friendly visits with patients
Read to or visit with patients
Fill and distribute patient water jugs
Transport specimens to laboratory
Transport equipment or supplies to various departments
Run various errands
Distribute mail and flowers to patients
Distribute patient satisfaction surveys to patients
Assist in physicians clinics
Breast screening program – orientation of patients
Transport wheelchairs or stretchers to various departments
General filing
Distribution of reading material to patients
Photocopy / Fax
Direct visitors and patients to various areas
Assistance with patients meals
Fold pamphlets, stuffing envelopes, etc.
Be a liaison between patients / visitors and staff
Serve on various teams / committees within the hospital
Are you interested in becoming a volunteer? There are several steps involved in becoming a volunteer. All volunteers are trained and attend an orientation to help understand the responsibilities and duties as a volunteer. No hospital or medical experience is required. Please visit the "How to become a Volunteer" section for more information.