Welcome to our team of dedicated, creative and caring Volunteers.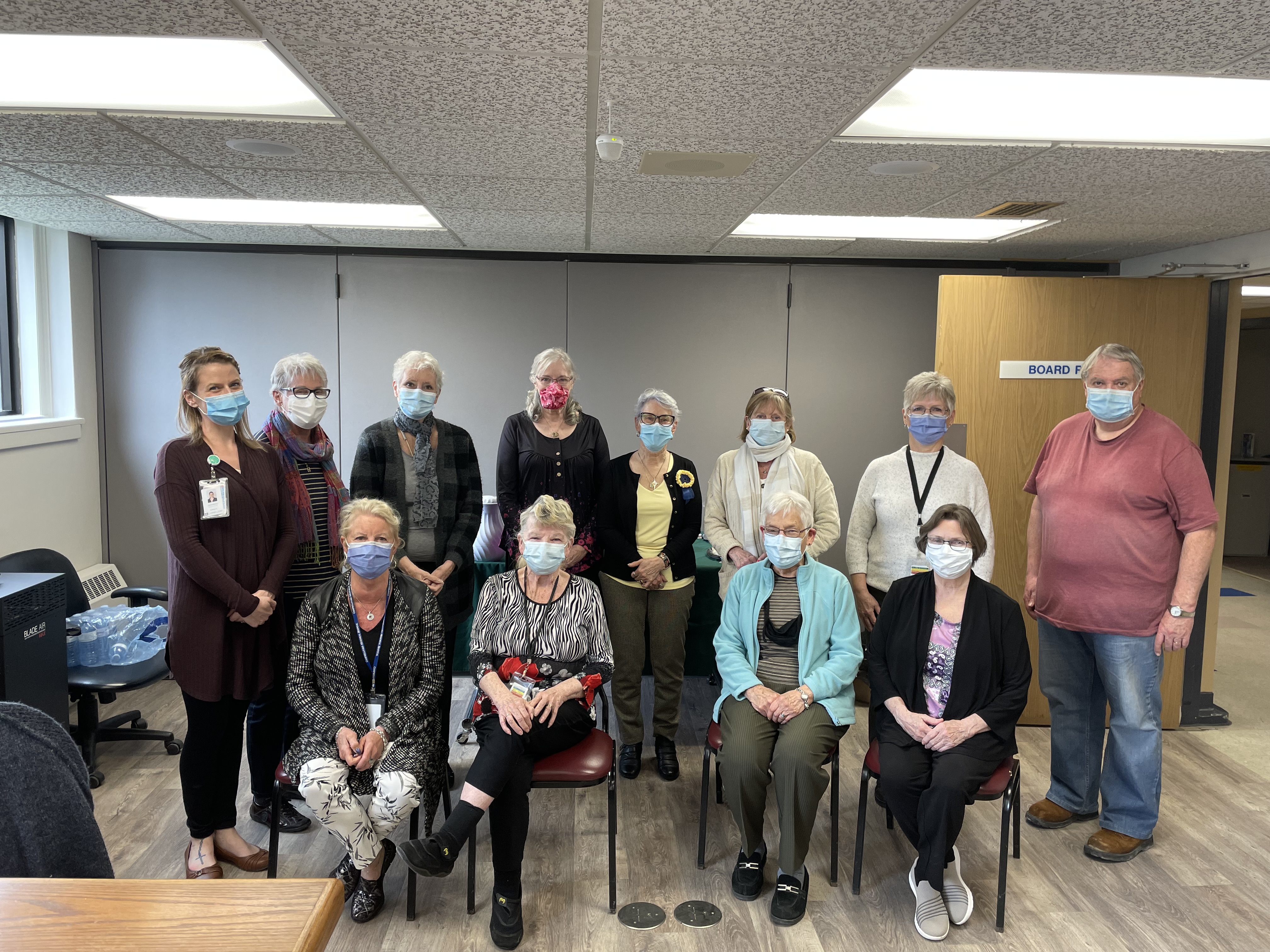 Volunteering at Campbellford Memorial Hospital is an exciting opportunity to join a group of warm and caring individuals with a shared interest in making a difference in the lives of our patients, families, and the community.
We have a variety of volunteer opportunities available. We will work with your availability and interests to find a role that is suitable and engaging for you.
Most of our roles are available Monday-Friday, between 8 am-4 pm. Please note, that we do offer evenings and weekend shifts. However, they are limited to specific areas of the hospital.
Volunteers are able to assist with various tasks in the hospital. These include, but are not limited to:
Information desk - main lobby.
Escort patients to different departments.
Friendly visits with patients.
Read to or visit with patients.
Transport equipment or supplies to various departments.
Run various errands.
Distribute mail and flowers to patients.
Distribute patient satisfaction surveys to patients.
Assist in physician's clinics.
Transport wheelchairs or stretchers to various departments.
General filing.
Distribution of reading material to patients.
Photocopy / Fax.
Direct visitors and patients to various areas.
Fold pamphlets, stuffing envelopes, etc.
Be a liaison between patients/visitors and staff.
Serve on various teams/committees within the hospital.
Are you interested in becoming a volunteer? There are several steps involved in becoming a volunteer. All volunteers are trained and attend an orientation to help understand the responsibilities and duties of a volunteer. No hospital or medical experience is required. Please visit the "How to become a Volunteer" section for more information.