CMH Recipient of the 2013 Platinum Quality Healthcare Workplace Award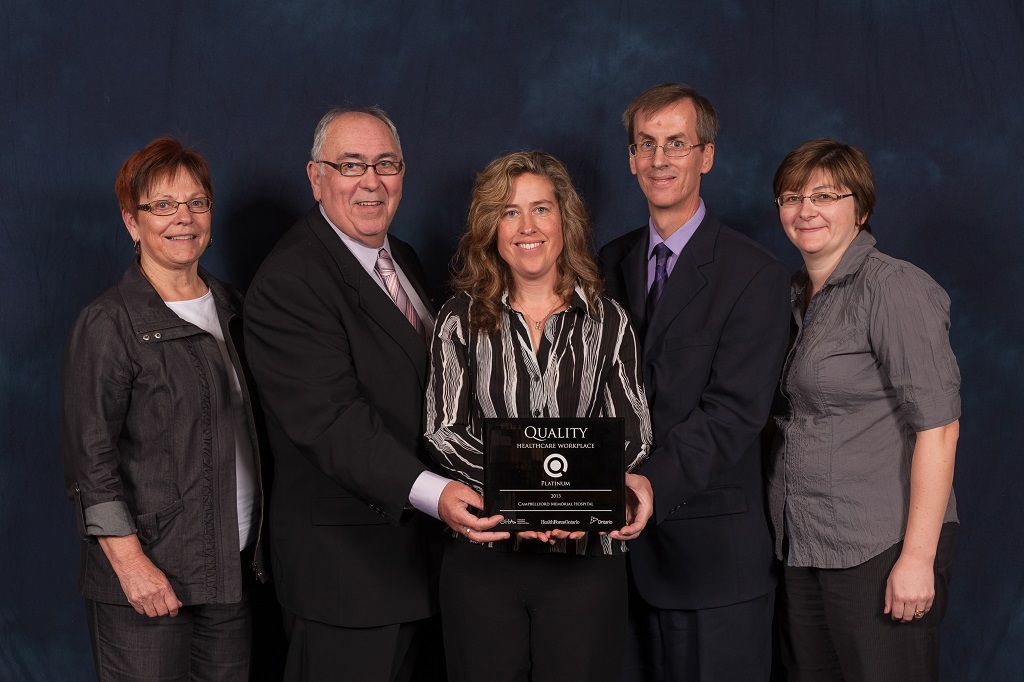 Launched in 2010, the Quality Healthcare Workplace Awards, is a partnership of the Ontario Hospital Association and the Ministry of Health and Long-Term Care's HealthForceOntario. This progressive improvement framework offers Bronze, Silver, Gold, and Platinum level awards with assessment designed to encourage self-evaluation, learning and improvement. The awards program recognizes organizational efforts to improve healthcare workplaces in ways that contribute to providers' quality of work life and the quality of the care and services they deliver.
In 2013, CMH was one of only seven hospitals that was awarded the Platinum Quality Healthcare Workplace Award.